BIC Partners
Management Consultants Japan
BIC Partners
Your Partner in Growth
Partnering, Licensing Business Development
Regulatory Affairs, DMAH
Japan Representation
HR, Accounting, Interim 

BIC Partners
Healthcare Management Consultants 
BIC Partners stands out in providing comprehensive consulting excellence, covering the entire spectrum from development to commercialization, across sectors like medical devices, diagnostics (IVD), pharmaceuticals, biotechnology,  consumer healthcare, and their affiliated domains. Our methodology is built on customizing services to match the unique demands of each client. Feel free to connect with us to initiate a discussion with one of our highly skilled consultants. Read More
Partnering, Licensing and Business Development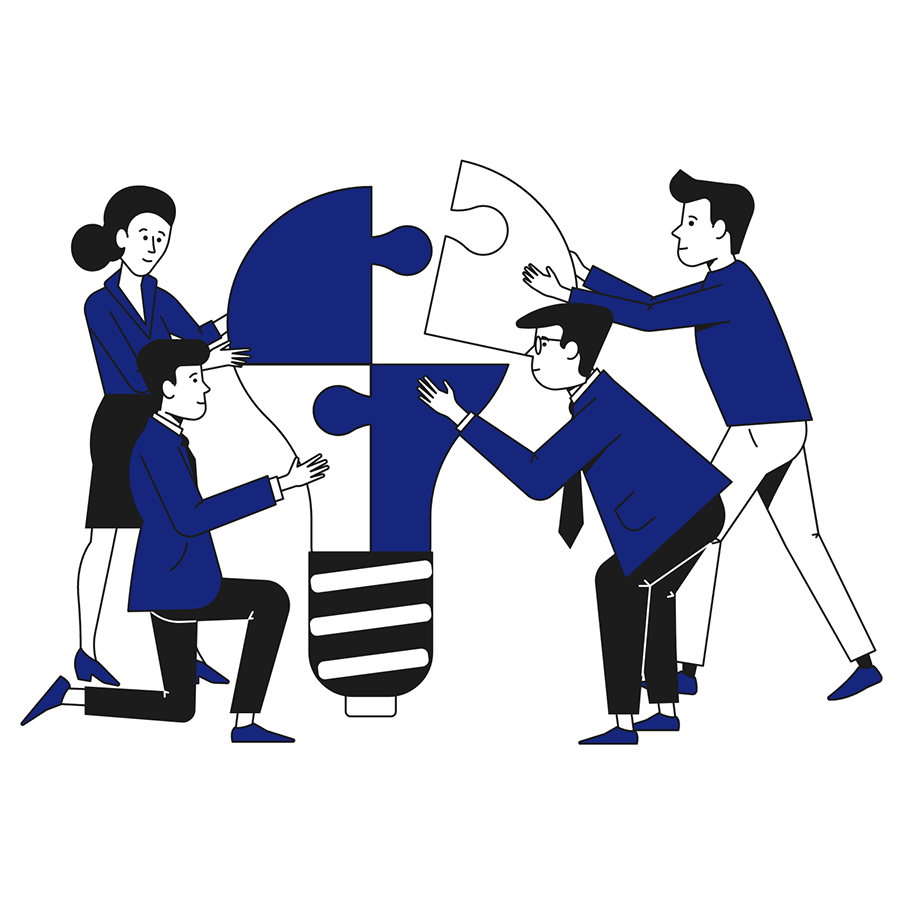 BIC is committed to fostering growth by facilitating partnering, licensing, and business development for our clients. Our consultants bring a wealth of experience and a proven track record in both in-licensing and out-licensing, as well as partner searches within the healthcare sector. This accumulated expertise empowers us to genuinely understand and cater to your specific requirements.
Our services include:
Strategy development and Implementation
Due diligence (Scientific and Commercial).
Commercialization (covers strategic congruence from product potential analysis, fast market access, market strategy through sophisticated channel management)
In-Licensing (Identify, Evaluate, Negotiate & Deal-closure or develop strategic partnership)
Out-Licensing (Identify, Evaluate, Negotiate & Deal-closure or develop strategic partnership)
Alliance management
Mergers and Acquisitions (M&A)
Research & Development
Fostering Distribution Partnerships
Securing the ideal distribution partner is pivotal for your entry into the Japanese market. BIC employs a distinct approach, evaluating potential partners not just for sales capabilities, but also for QMS/GVP execution. Following partner selection, BIC provides ongoing contract support, prioritizing a robust QMS/GVP framework. This ensures risk mitigation and costs in check for clients.
Regulatory Affairs Consulting and Services
BIC offers customized Regulatory Consulting Services to Medical Device and IVD clients who wish to bring their products to the Japan market.
Regulatory Affairs Consulting
Strategy and Registration
Reimbursement
PMDA, MHLW Consultation and Meeting Support
Quality Management
Post-Market Surveillance (PMS)
Clinical Trials
We also have a cross-functional network for medical, regulatory & quality, Human Resources, finance and executive search.
Local Representation Service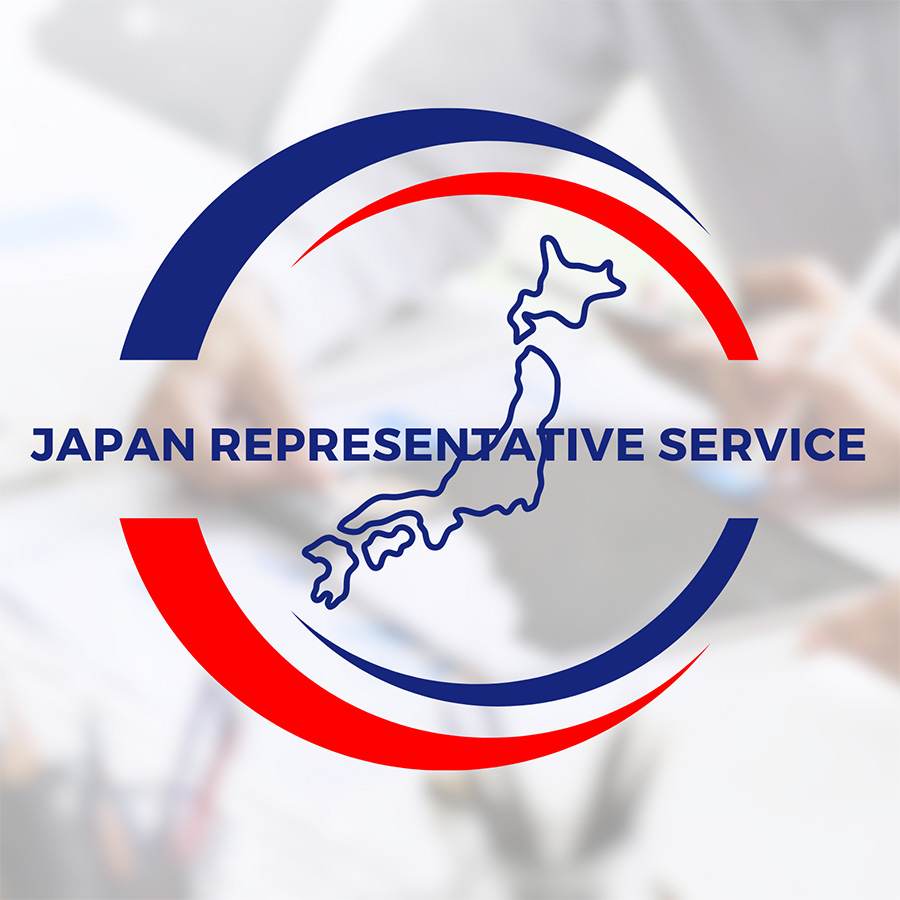 Upon the successful completion of the partner search, we are equipped to provide our clients with representation and office services that are poised to ensure enduring business success.
Venturing into a new market mirrors the dynamics of a startup scenario, marked by its unique challenges and uncertainties..
A singular, universally applicable strategy does not suffice for all markets. Japan has its unique business practices, yet there are commonalities in global business.
To succeed in a new market, understanding the local business rules is key. This is where our industry-specialized team comes in, providing expert advice and support to help our clients create strategies that are well-suited to the Japan market.
 Representation Services
Local business partners relationship management
Potential customer network building
Trade Shows, Professional Societies and Conferences presence, preparation, and follow-up
Sales & marketing support
Office Services
Receive the calls by your company name
Provide any necessary communication support between you and your business partners
Utilization of BIC conference room for business meetings
Provide written status report by monthly and telephone / web conferencing when needed
Interim Management Solutions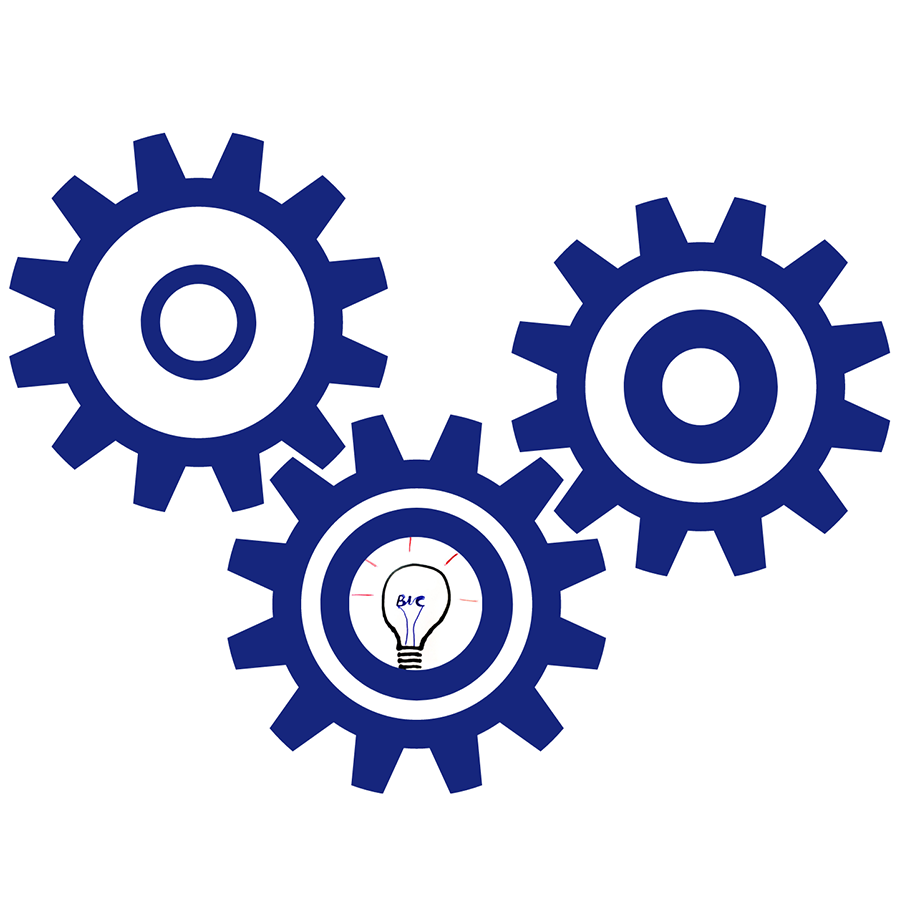 BIC Interim Management offers comprehensive interim management solutions across all functions within the healthcare and its associated industries.
What is BIC Interim Management? 
Interim management is a temporary assignment done by highly experienced, hands-on executives with specialist skills and proven track records.
Our Consultants
Our consultants are experienced executives with a broad range of management function experience, including R&D, commercial and operations.
Why Interim Management
Crisis management (period of transition, illness etc.)
Change management
Lack of in-house expertise in a particular area
Quick and consistent
No high fixed costs
Knowledge transfer to your team
Our Database
BIC maintains an extensive healthcare industry focused professional database and extensive network of contacts among industry executives. We have highly skilled executives willing to work on a project consulting basis.
If you're an experienced professional and are looking for an Interim Management position, please visit our "Join our team".
*We also provide interim-management services to investors and financial institutions to evaluate their investments in the healthcare business.
Accounting & Tax Services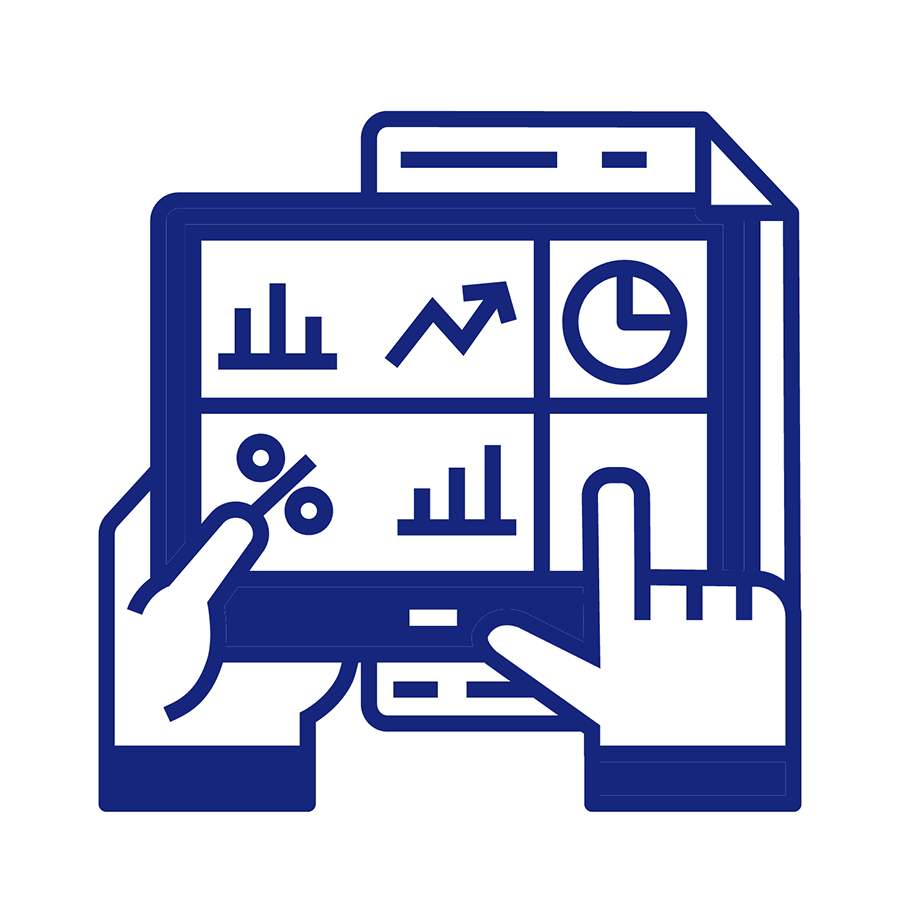 We provide an extensive array of services including Accounting, Taxation, and Business Advisory consulting tailored specifically for healthcare clients. Our consulting Service includes:
Tax Service
Accounting Bookkeeping
Payroll Services
Payment (Cash Management Services)
Japan Market Entry Consulting
Finance Management consulting
Human Resources Solutions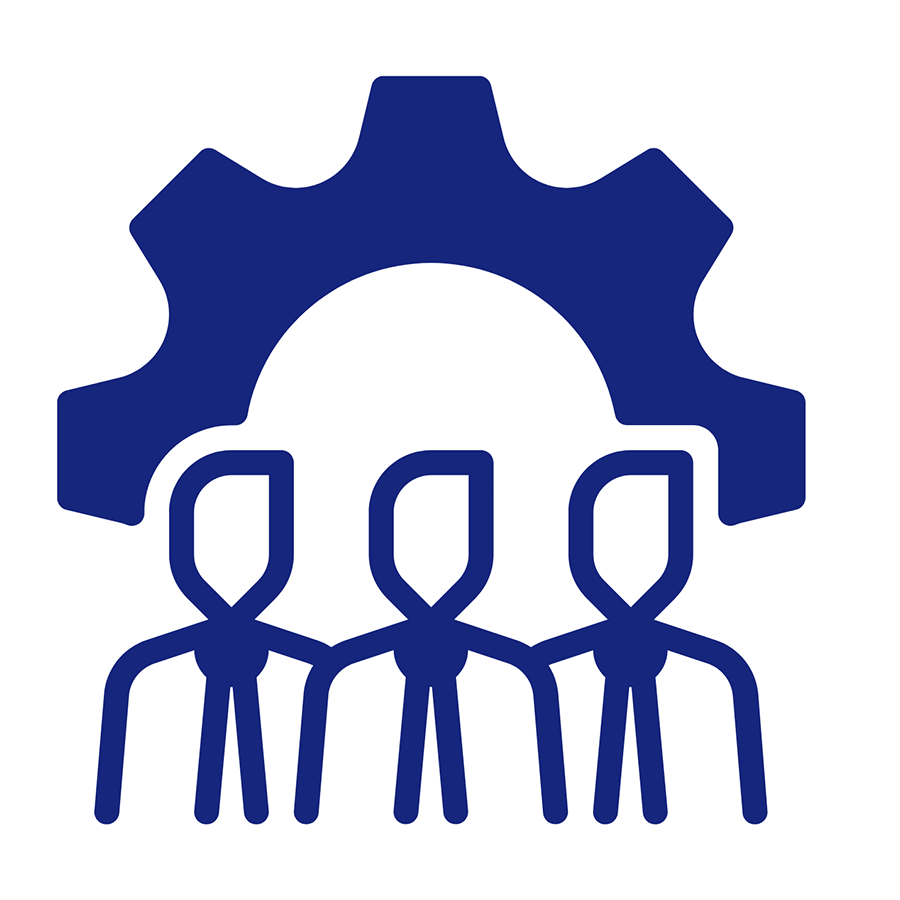 We provide high quality, cost effective human resources management solutions to the pharmaceutical, medical device and life science companies. Our professional Human resources consultants have decades of experiences in the healthcare industry. Our team is committed to finding real-world solutions to our client's complex HR challenges to improve their bottom-line result.
We offer customized consultancy services which include the following:
Human resources management
Employee Relations
Training & Development
Healthcare Recruiting
Compensation and Benefits
Organizational design and restructuring
Designated Marketing Authorization Holder (DMAH) services
What is DMAH?
The Designated Marketing Authorization Holder (DMAH) functions as the exclusive representative in Japan for foreign manufacturers, playing a crucial role during the product registration process and throughout subsequent phases as they enter the medical device and diagnostic IVD industry to market their products.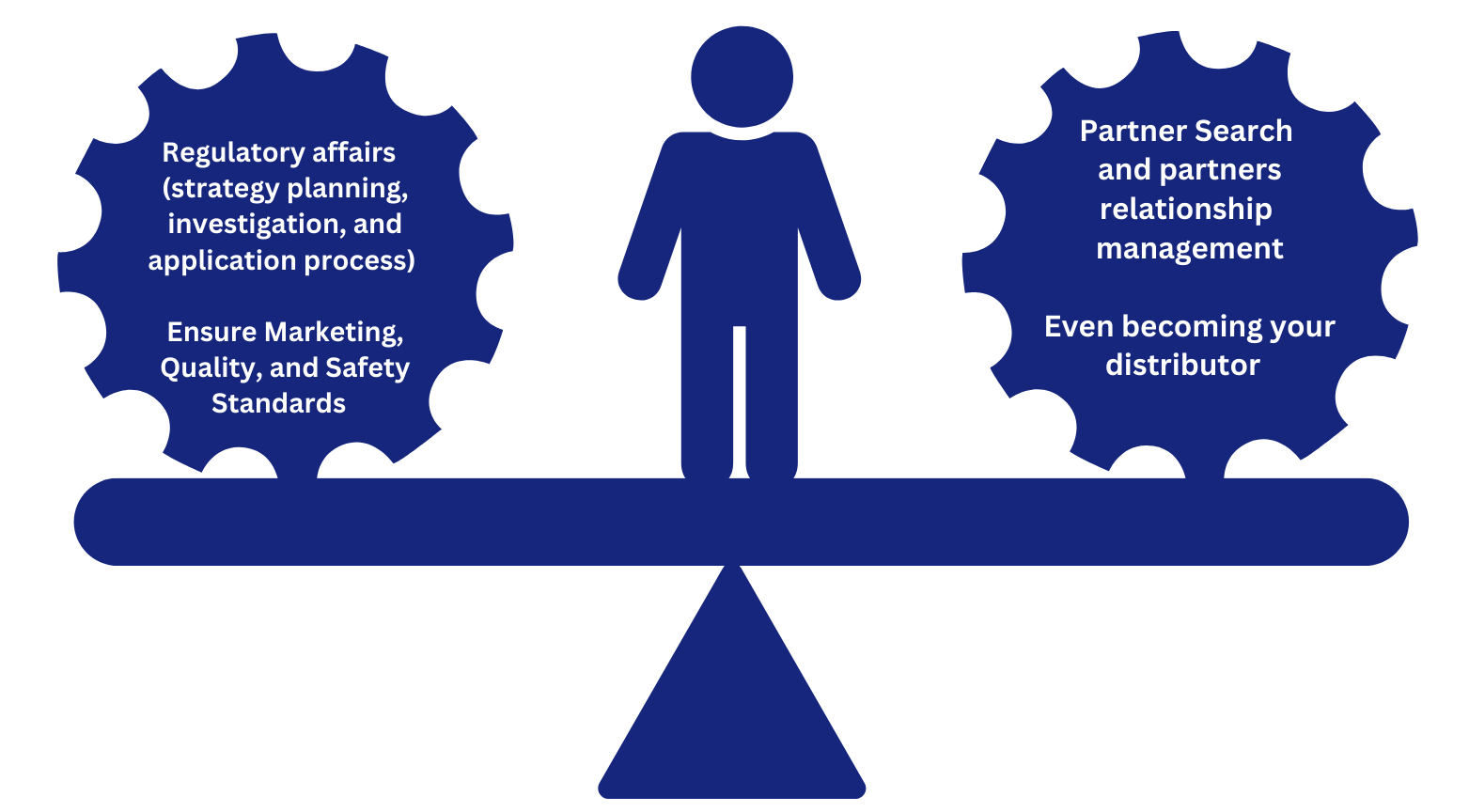 Why choose BIC Partners?
BIC offers comprehensive support, handling not just the entire registration process but also aiding in distributor search, distributor management, and even potentially taking on the role of your distributor in Japan.
BIC has First-Class (allowed to handle all classes ) Marketing Authorization Holder (MAH) licenses and Manufacture licenses (Packaging, Labelling and Storage) of Medical Devices and IVDs. These licenses empower us to effectively represent a diverse array of our clients' products in Japan.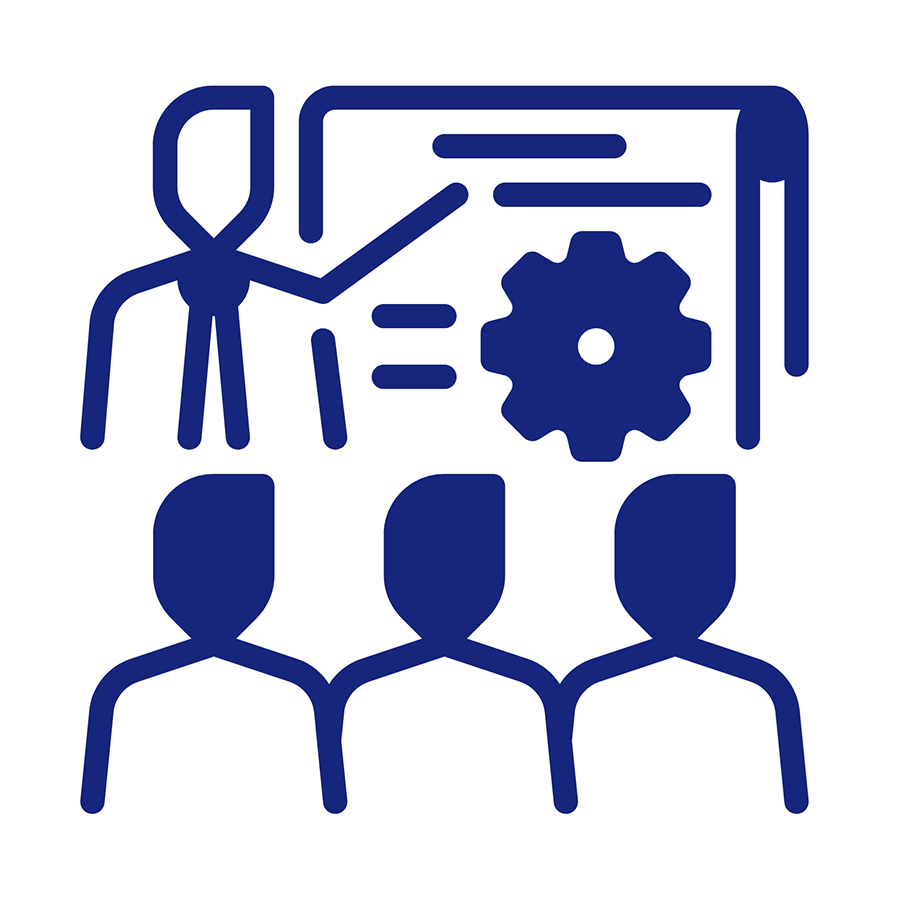 BIC provides training partnerships for healthcare clients. Every country has its own guidelines in business. Our industry specialized team provides expert advice and support to our clients to develop localized strategies. We support you every step of the way. Please feel free to contact us to learn how.

"The BIC GROUP has allowed our small US-based company to accelerate our growth in Japan while shielding us from the headaches of Local Representation Services."
"BIC group supported us in regulatory questions and in the strategy development for our presence in Japan. The consultants were specialists with many years of practical experience in Japan providing us with concrete answers to our practical and strategic answers."
"We have been very impressed by BIC's work for us in finding optimal partners in their region for marketing and sales of our products, and subsequently help us manage and empower these partners for optimal performance in the market."
Development and Maintenance of Regulatory Intelligence database
"We were contacted by BIC Group just in time when we were verifying our go to market concept for Japan. It has been difficult for us to find the right distribution partner as the language barrier for western companies is still very high. The managing partner of BIC Group that we worked was acting very professional. He has been working in that specific industry for many years. Based on the scope of our business he recommend three large distribution companies to us and established contact to the right person in the organization. After personal meetings with all three companies we have chosen the one that fits best to our needs."